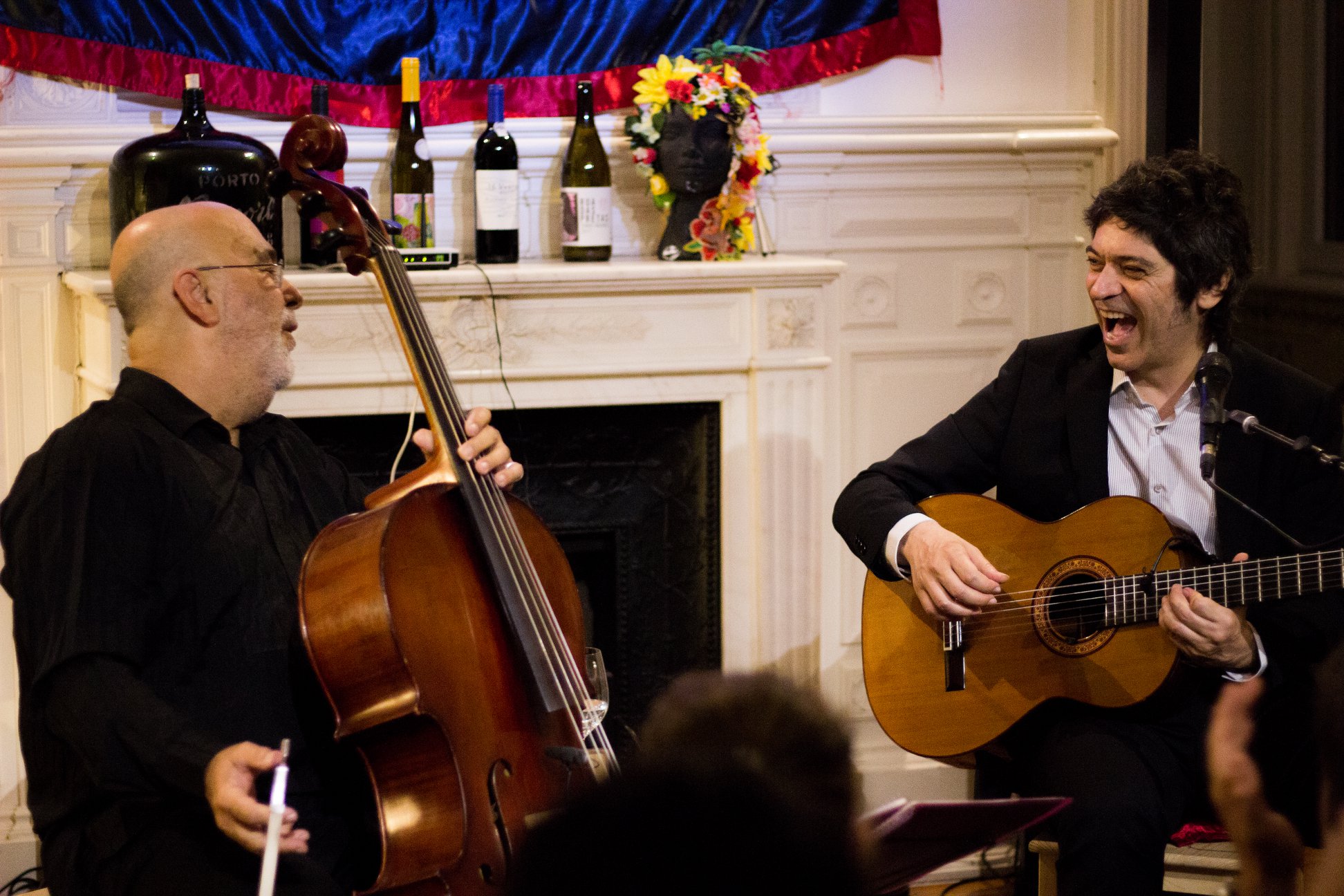 The new season of Jazz Club Perugia
The new season of Jazz Club Perugia starts on October 22, featuring songs and music from Brazil with an elegant and intimist duo. They both come from Rio de Janeiro: Fred Martins, singer, guitarist, and composer, a leading figure of the latest generations of songwriters of that inexhaustible school; Jaques Morelenbaum, cellist and intellectual of the contemporary Brazilian scene, a worldwide famous musician.
Once again this year, the season is part of the events organized by Umbria Jazz and represents the link between the festivals, creating a long musical season that will offer fans a rich and varied program.
Here are the scheduled dates: Christian Sands Trio on November 4, Peter Bernstein Quartet on November 15, and George Cables Trio with special guest Piero Odorici on December 10.
Concerts will be held at the Sina Brufani Hotel at 9.30 pm. The hall capacity is reduced due to the anti-Covid provisions. Tickets (€ 15 – presale rights included) will be only available online soon.

Thanks to the Municipality of Perugia and Fondazione Cassa di Risparmio di Perugia for supporting the season.
---
Jazz Club Perugia 2021 | Program
Friday, October 22
JAQUES MORELENBAUM – FRED MARTINS
"Ultramarino'
Fred Martins – guitar, vocal
Jaques Morelenbaum – cello 
Thursday, November 4
CHRISTIAN SANDS TRIO 
Christian Sands – piano
Marco Panascia – doublebass
Ryan Sands – drums
Monday, November 15
PETER BERNSTEIN QUARTET 
Peter Bernstein – guitar
Sullivan Fortner – piano
Doug Weiss – doublebass
Roberto Gatto – drums
Friday, December 10
GEORGE CABLES TRIO + PIERO ODORICI
George Cables – piano
Piero Odorici – sax
Darryl Hall – doublebass
Jerome Jennings – drums