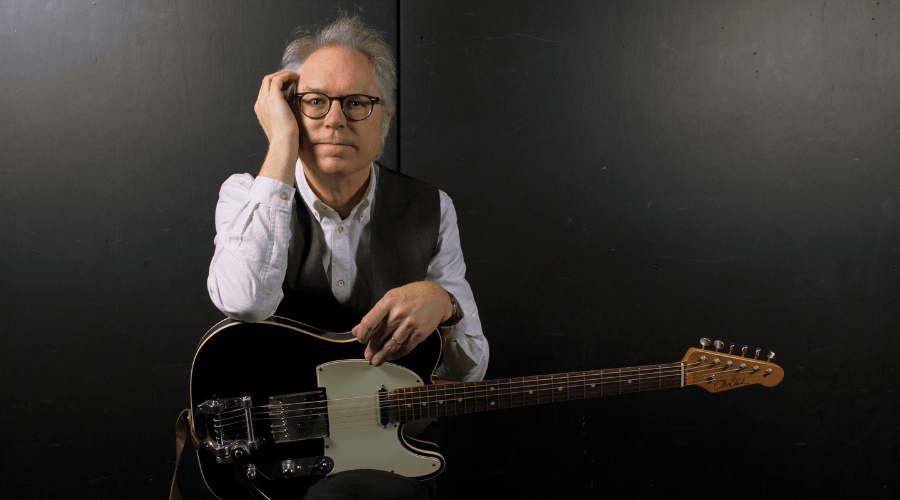 Umbria Jazz Winter#28: tomorrow's programme, Thursday 30 December
Tomorrow 30th December second day of Umbria Jazz Winter#28: Sullivan Fortner's piano solo at the Museo Emilio Greco, Mckenzie-Lubambo-Morlenbaum, Lionel Loueke and Bill Frisell with the Umbria Jazz Orchestra at the Teatro Mancinelli. Non-stop music from lunch to midnight at Palazzo del Popolo and Palazzo dei Sette.
During the last summer edition of Umbria Jazz, rising young pianist Sullivan Fortner, 34 years old from New Orleans, shared the stage with vocalist Cécile McLorin Salvant. They recorded "The Window" with the piano-voice formula. The record was awarded a Grammy. In previous years, Fortner performed solo and with his trio in Orvieto, featuring tap dancer Michela Marino Lerman. Fortner is a leading figure of the new wave of jazz pianists, especially after winning the Lincoln Center Award for Emerging Artists.  He has performed at Jazz at Lincoln Center and the festivals in Newport and Monterey in this first stage of his career. He played with Dianne Reeves, Roy Hargrove (he was a member of the last band of the Texan trumpeter), Wynton Marsalis, Paul Simon, John Scofield, Fred Hersch, DeeDee Bridgewater. He also released his first two recordings as a leader on Impulse! The son of artists, he began playing as an organist of a Gospel choir (her mother was a conductor). Then, he studied in prestigious institutions such as the Oberlin Conservatory of Music and Berklee College of Music.
Herbie Hancock, his mentor (as Lionel Loueke calls him), has defined him as "a musical painter". Trying to interpret Hancock's thoughts, he is a musician with a coloristic vision, like a painter who puts sounds instead of colors on an ideal palette of sounds. A native of Benin, Loueke's academic background took place in Paris and the USA, where he attended Berklee College of Music. Loueke has such a personal style he doesn't resemble anyone else. Plus, he gives the impression of taking roots in the musical heritage of his native world, although he perfectly understood jazz and improvisation techniques. After taking his first steps in the "major" jazz world with Terence Blanchard, Loueke's ultimate consecration was with Hancock. The guitarist from Benin has played with Hancock for a long time, both live and in the studio (their projects on Joni Mitchell and John Lennon), and he has never forgotten his mentor's teachings. Herbie is a leading figure to him, both humanly and artistically: "It was a need for me to play his music". That is how the tribute was born, and it became s a live event and an album called "HH", standing for Herbie Hancock. The formula, be it live or in the studio, is a solo performance. The repertoire includes classics of Hancock's most creative period, from hard-bop and soul hits in the Blue Note style ("Speak Like A Child", "Cantaloupe Island", "Dolphin Dance", "Watermelon Man") to the electric breakthrough ("Rockit", "Butterfly", "Hang Up Your Hang Ups"). This tribute seems to be intimate and non-institutional, but the music is even more spectacular than expected. Loueke's ability allows him to juggle bass lines, backing, and improvisation, frequently accompanied by a dark and deep voice. He is a sort of one-man orchestra drawing on a popular songbook without fearing inevitable comparisons or looking for special effects.
A new musical adventure for the Umbria Jazz Orchestra: this time, it will perform with one of the most charismatic artists of modern jazz, Bill Frisell. It is an exclusive production of the Festival for its winter edition.  Works for a larger band are nothing new for Frisell: he has used this formula over his eclectic and highly varied production. Michael Gibbs is the conductor, a historical exponent of European jazz, one of the most brilliant sound alchemists. Over an extraordinary career, Gibbs has worked with Jaco Pastorius, Joni Mitchell, Michael Mantler, Pat Metheny, John McLaughlin, Peter Gabriel, John Scofield, Whitney Houston, Gary Burton. He is an authentic jazz éminence grise for big bands, as well as an unconventional composer and arranger. The collaboration between the orchestra and Frisell (who will also perform solo in Orvieto) is the latest in a long line, including Kurt Elling, Ryan Truesdell, Wayne Shorter, Gil Goldstein, Gregory Porter, Vince Mendoza, Quincy Jones, Paolo Fresu, Ethan Iverson.