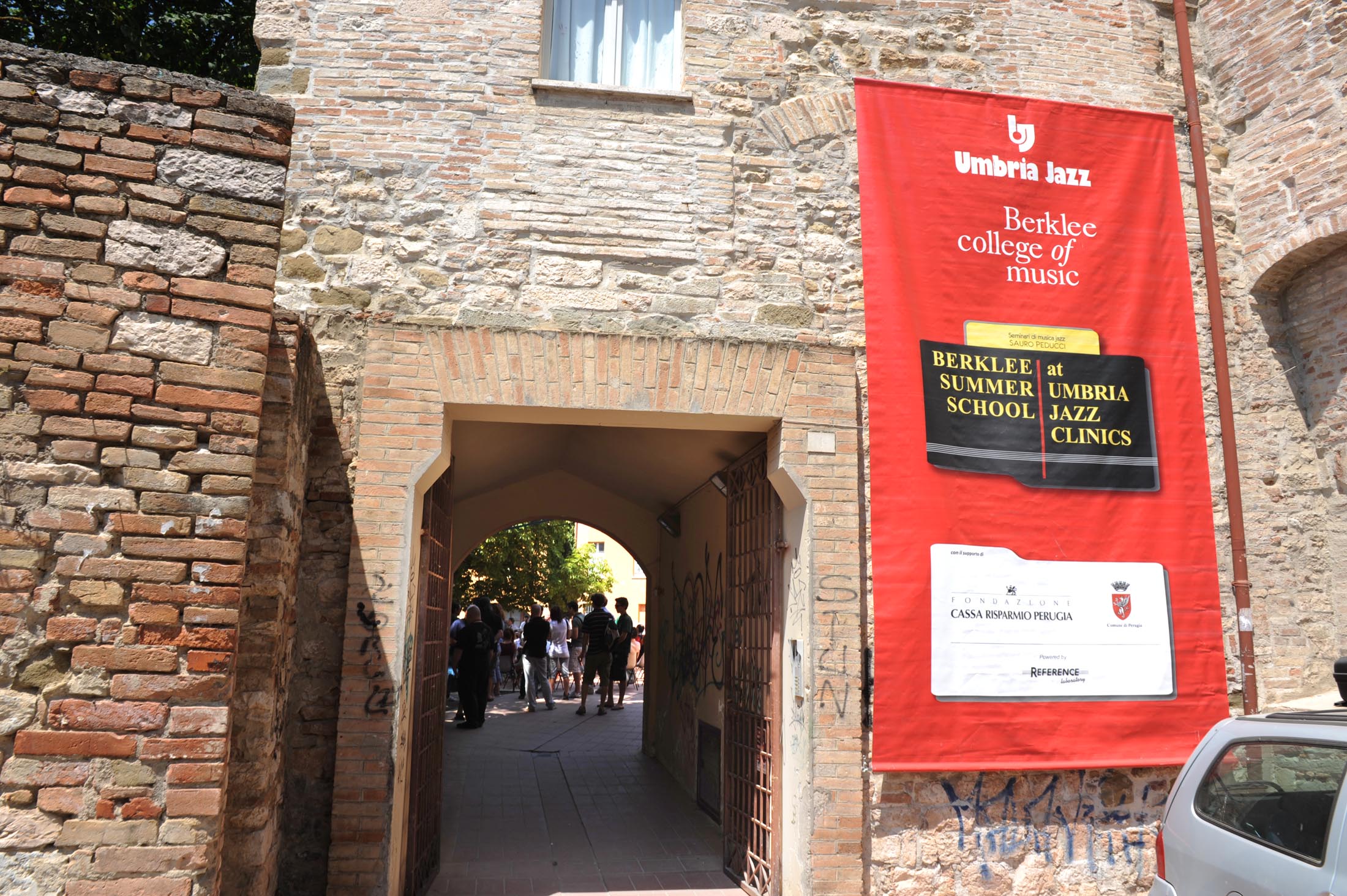 Application is now open for the Berklee at Umbria Jazz Clinics, Perugia July 4-16 2023
The Berklee at Umbria Jazz Clinics are an opportunity to spend two weeks in Italy learning and improving your performance and musical skills with Berklee faculty. With 12 days of intense classes and performances, this program provides aspiring musicians with hands-on educational experiences that can foster musical growth and development. All classes and ensembles are taught in the world-famous Berklee tradition, with its emphasis on the use of jazz and contemporary music as the focal point for musical understanding.
The 2023 Berklee at Umbria Jazz Clinics will mark the 36th year of the Berklee and Umbria Jazz Festival collaboration, which has presented this remarkable educational opportunity to over 6,600 students from all over the world. Located in the beautiful city of Perugia in the center of Umbria, Italy, the program brings together over 200 high school and young, college-aged students to form a community of musical dedication and enthusiasm that permits a shared learning experience.
Performance classrooms are equipped with rhythm section instruments; large lectures are supported by audio, visual, and digital presentations; a dedicated outdoor stage features daily concerts and jam sessions; and practice rooms, support staff, and administrators meet students' individual needs. Additionally, all students will receive free passes to the main stage at the Umbria Jazz Festival concerts, which are ongoing throughout the program.
All in all, the Berklee at Umbria Jazz Clinics combined with the 10-day Umbria Jazz Festival afford a unique opportunity to learn by day and to listen by night—a rare educational and entertainment experience.
2023 Program tuition is € 590. All info: https://www.berklee.edu/berkleeontheroad/berklee-in-italy