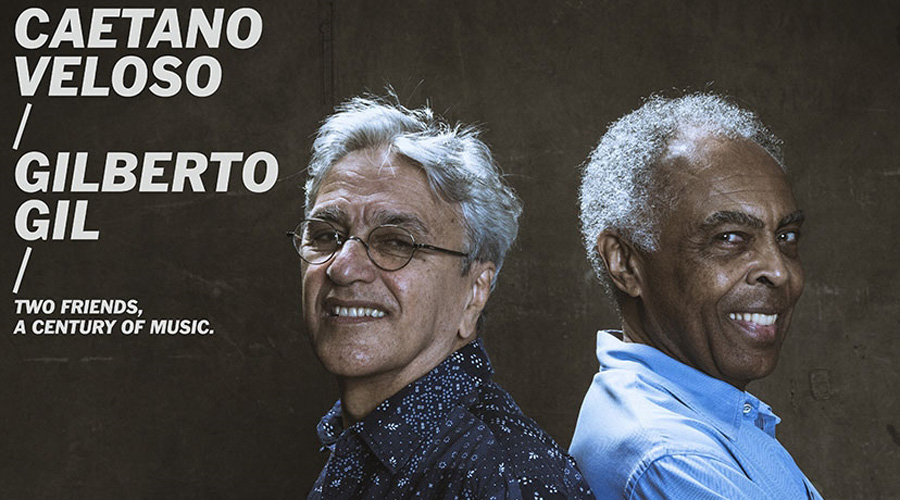 Caetano Veloso and Gilberto Gil at UJ15 on July 17
CAETANO VELOSO – GILBERTO GIL
CAETANO & GIL
TWO FRIENDS – ONE CENTURY OF MUSIC
An absolute not to miss event with two Brazilian legends: Caetano Veloso and Glberto Gil. Last time togheter in Perugia at Umbria Jazz was in 1994.
Veloso and Gil were both important figures in Tropicalismo, the movement that throughout the dark years of the dictatorship in Brazil looked with hopeful interest towards cultural movements in Europe.
Gil became the critical conscience of modern-day Brazil, and for its African soul in particular. His music is the result of all of his experiences: Joao Gilberto, Bossa Nova, and then Tropicalismo, the songs of which, written in exile in London, were carried around the world by the voice of Caetano Veloso.
SPOKFREVO ORQUESTRA
Historically a folk music associated with Brazilian Carnival of the Pernambuco region, the brilliance of frevo lies in its evolution, influenced by religion, elaborate dance, and varied instrumentation. Saxophonist Inaldo Cavalcante de Albuquerque, also known as "Spok," is considered a frevomaestro with an adventurous mind. Drawing from the democratic underpinnings of jazz, Spok uses improvisation as an exercise in expressing freedom, taking this music from the streets of Brazil to the international stage. His 17-member orquestra demonstrates both deeply traditional roots and explicit jazz elements. Special guests Melissa Aldana and Wycliffe Gordon join the orquestra for their Jazz at Lincoln Center debut. A native of Chile, Aldana is the 2013 Thelonious Monk International Jazz Saxophone Competition winner, the first female to take home this prize. Renowned trombonist and Downbeat poll topper Wycliffe Gordon, a former member of the Jazz at Lincoln Center Orchestra, rounds out this performance of our Brazilian Festival.