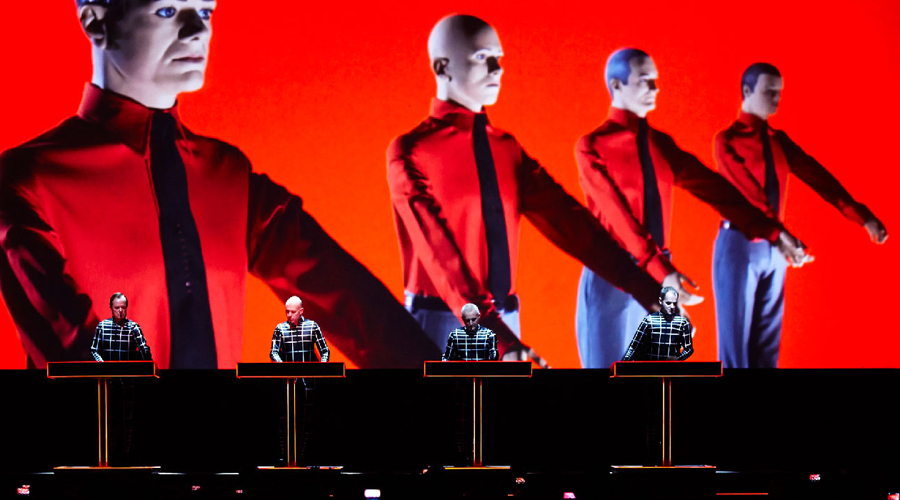 Kraftwerk with 3d concert on July 7 at UJ
After their worldwide hugely successful 3-D concert tours, the Electro pioneers Kraftwerk announce their only Italian concert this summer  at Umbria Jazz, Perugia July 7.
Bringing together music and performance art, Kraftwerk 3-D concerts are a true  "Gesamtkunstwerk – a total work of art."
The multi-media project Kraftwerk was started in 1970 by Ralf Hütter and Florian Schneider.  They set up their electronic Kling Klang Studio in Düsseldorf, Germany, where they conceived and produced all Kraftwerk albums.
By the mid 1970's Kraftwerk had achieved international recognition for their revolutionary electronic 'sound scapes' and their musical experimentation with robotics and other technical innovations. With their visions of the future, Kraftwerk created the soundtrack for the digital age of the 21st century.
Their compositions, using innovative techniques, synthetic voices and computerised rhythms, have had a major international influence across an entire range of music genres: from Electro to Hip Hop, from Techno to SynthPop.
In their live performances, Kraftwerk – Ralf Hütter, Henning Schmitz, Fritz Hilpert,  Falk Grieffenhagen – illustrate their belief in the respective contributions of both man and machine.