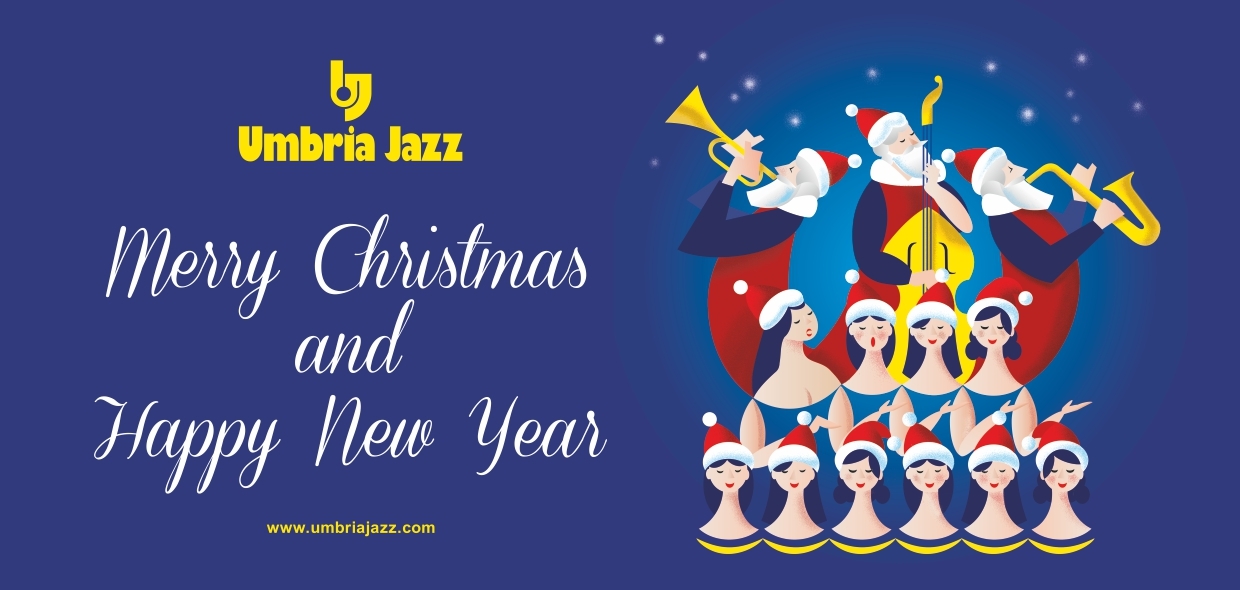 Merry Christmas and Happy New Year
This annus horribilis is about to end.
The wishes for a Merry Christmas and a better year are affected by the sufferings and the problems we have gone through.
Despite our first thought goes to the victims of the pandemic and their families, and to those who suffered from the social and economic impact, 2020 has left a deep mark on all of us.
Even on Umbria Jazz.
Our 2020 has presented Jazz in August, the concert at the University of Perugia and the very first dates of the season of  the Jazz Club Perugia.
To better understand how traumatic it was to cancel the spring, the summer and the winter edition, it's worth to remember that this hasn't happened since 1979-1981.
This year, Umbria is left without music, without its extraordinary cultural life, which leads to human and social relations, as well as economic growth.
Without its soundtrack, Umbria is not the same: music, not only jazz, is a crucial aspect of our region's identity.
In the meantime, let's enjoy the wonderful Christmas soundtrack airing through the streets of Perugia and Orvieto, with a song list of some of the artists who performed at Umbria Jazz.
Next year, Umbria Jazz is planning to show up at its best.
We thank our audience, to whom we feel closer than ever, and we invite you to follow us on our social networks.
We will work to come back in 2021 with great editions, hoping that the coronavirus is not in the papers anymore and will be dismissed.
Please, be careful, follow the health advice and observe the rules.
Merry Christmas and Happy New Year.
Umbria Jazz