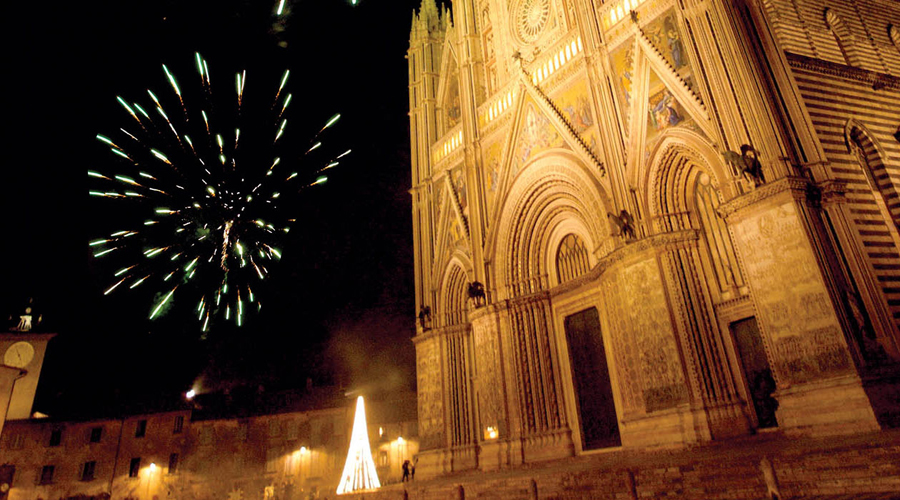 New Year's Eve at Orvieto with UJW#23
Umbria Jazz Winter #23 includes: a tribute to Frank Sinatra on the centenary of his birth; the songs of the Beatles and the Rolling Stones reinterpreted for solo piano; the spirituality of gospel and "lay" processions with a rousing street band; the intense moods of Italian jazz and new soul; plus the music of Duke Ellington and echoes of New Orleans. All of these and much more come together to create a festival renowned for its successful formula (combining the historic city of Orvieto, fine food and the splendour of an area full of history and beauty) and offering a programme that has something to suit all tastes. Umbria Jazz Winter is the perfect place for listening to great music and for enjoying a peaceful end-of-year holiday that has a unique soundtrack.
Over the years the festival in Orvieto has acquired its own very definite character that derives from its venues (the Museo Greco, the Palazzo del Capitano del Popolo, the Teatro Mancinelli…) and events (the gospel choir in the Cathedral, the New Year's Eve parties…). This strong identity is something that Umbria Jazz deliberately sought to create in order to build up something that is original, and not simply a chilly version of the summer festival. In Italy,  jazz in winter has been making a stop in Orvieto and Umbria Jazz for 23 years. And it does so once again this year.