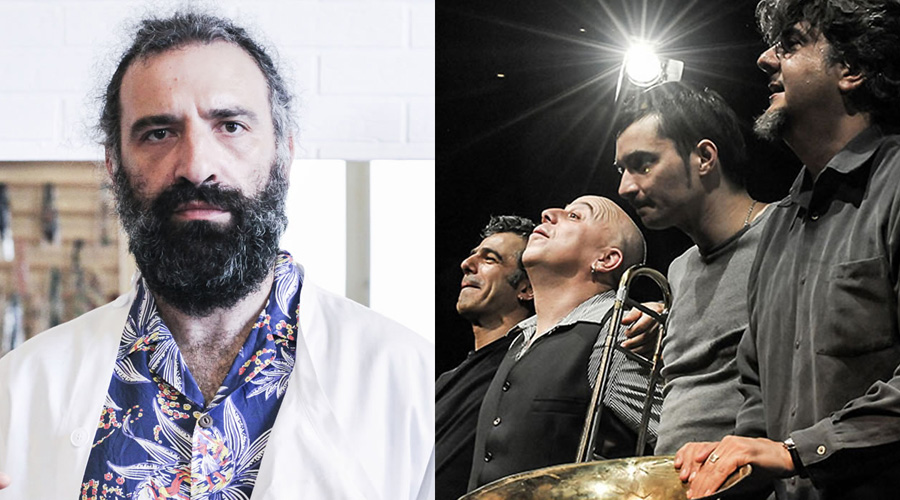 Paolo Fresu and Stefano Bollani on July 12 at UJ15
BRASS BANG!
Feat. PAOLO FRESU-STEVEN BERNSTEIN-GIANLUCA PETRELLA-MARCUS ROJAS
It all came about by accident – Bernstein played at Fresu's festival in Berchidda in Sardinia and fell in love with the special music and atmosphere – Fresu played with Petrella's Cosmic Band and they had a great time together – Bernstein then met Petrella and started to tell everyone that he had discovered a trombone genius. When all three finally found themselves in the same place at the same time they had the idea for this explosive, fun, at times poetic brass band, adding Marcus Rojas on tuba.

STEFANO BOLLANI
SHEIK YER ZAPPA
Sheik Yer Zappa represents Stefano Bollani's hommage to an authentic rock icon. Recorded live during a tour, this cd includes songs of Frank Zappa's, plus three pieces composed by Bollani's himself and inspired by the rock star.
Bollani is a jazz artist, and this means that Zappa's songs are reworked and elaborated with his personal touch: he is producing a musical cocktail with his personal shaker (from this comes the title, which also plays on Zappa's own words). So the results can be in some cases different from the original, but the attitude remains: the typical attitude, and the artistry with which Frank Zappa was able to capture and blend music from all over the world.
The project has been approved by Frank Zappa's publisher.