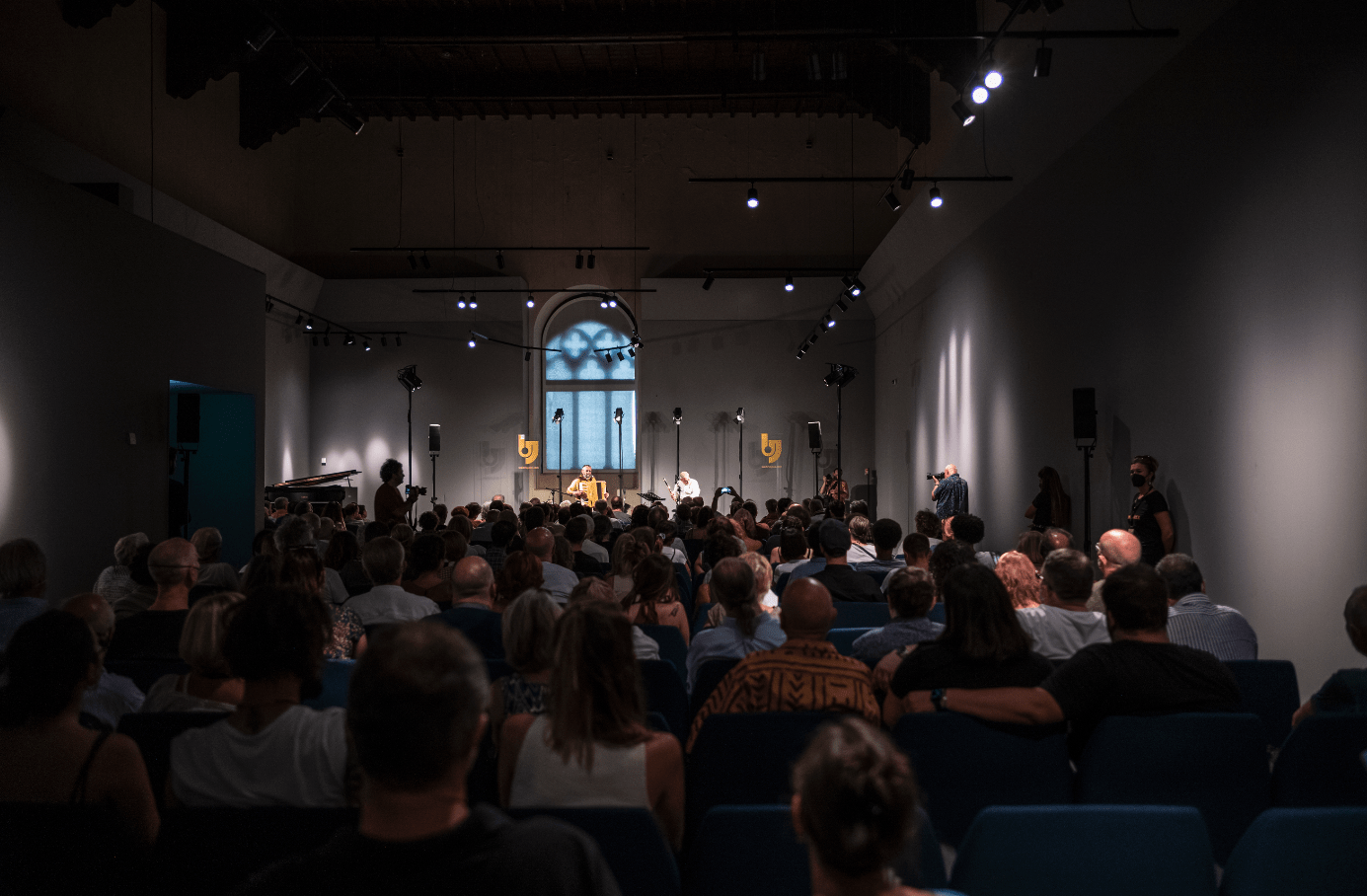 UJ50: the program of Sala Podiani – Galleria Nazionale dell'Umbria
The piano is the protagonist of the concerts at Teatro Morlacchi and Sala Podiani of the Galleria Nazionale dell'Umbria.
The concerts at the Galleria Nazionale dell'Umbria will take place at 12 pm and 3.30 pm on Saturday, July 8. There will be a festival within the festival, the one of the piano solo performances: Dado Moroni, Danilo Rea, Rita Marcotulli, Enrico Pieranunzi, David Virelles from Cuba, and Nduduzo Makhathini from South Africa. German pianist Olivia Trummer will perform in duo with Nicola Angelucci, the drummer of the Fabrizio Bosso quartet. Two not-to-be-missed concerts are the ones of the trio of Brandee Younger, who will play the harp – a rare instrument in jazz music – and the solo performance of Marc Ribot, one of the most creative guitarists in the world. There are interesting projects: the sax/piano Latin duo by Miguel Zenón and Luis Perdomo and the sax/guitar chamber duo by Pietro Tonolo and Giancarlo Bianchetti. Vanessa Tagliabue Yorke presents a sophisticated and cultured project dedicated to the Roaring Twenties. Finally, two drummers lead their projects: Joey Baron forms the trio called MiXMONK with Robin Verheyen, tenor sax, and Bram De Looze, piano, while Enrico Morello, a long-time member of Enrico Rava's bands, presents Cyclic Signs.
Tickets will be available on Wednesday, April 5, at 12.
Radio Monte Carlo | Umbria Jazz Official Radio