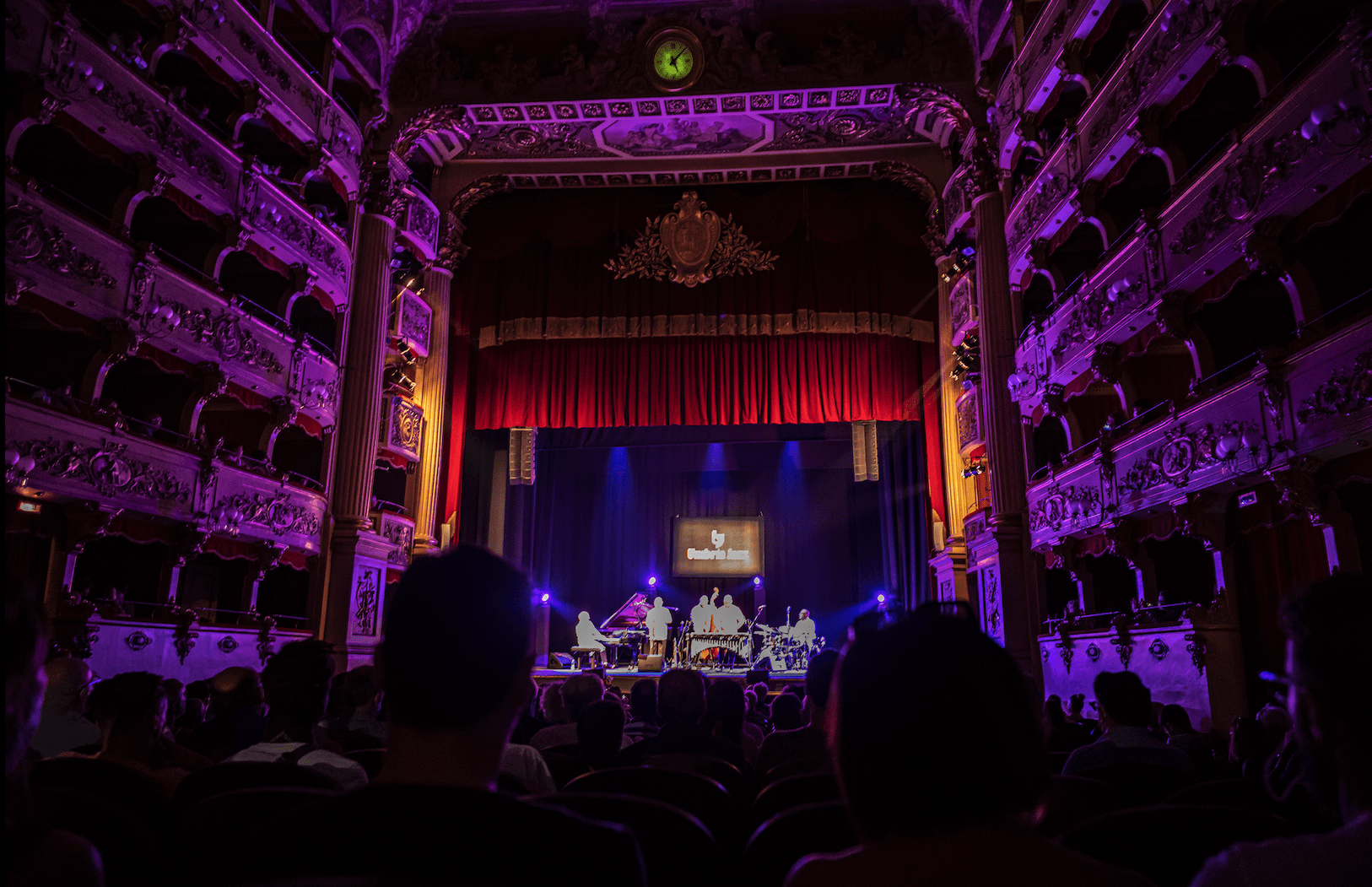 UJ50: the program of Teatro Morlacchi
The piano is the protagonist of the concerts at Teatro Morlacchi and Sala Podiani of the Galleria Nazionale dell'Umbria. 
First, two top-level trios, the one of Kenny Barron and the one of Danilo Peréz with John Patitucci and Adam Cruz. Another piano legend, Fred Hersch, performs in duo with Enrico Rava, and Play Petrucciani is an Italian-Spanish project with Chano Domínguez, Flavio Boltro and Stefano Di Battista as a tribute to great pianist Michel.
There are several Italian artists in the program: Mauro Ottolini with his Orchestra Ottovolante in a reinterpretation of the Italian songs of the golden age, Gianluca Petrella with the Cosmic Renaissance, Fabrizio Bosso Quartet, Paolo Fresu with his project Ferlinghetti on the Beat Generation. The Swingers Orchestra retraces jazz history during the Swing Era. Finally, two stars of the Festival: the rising star of vocality, Samara Joy, who recently won two Grammys, and guitar master Bill Frisell with his new quartet. The concert, starting on Saturday, July 8, will take place at 5 pm, while there will be a second concert on July 10 and 15 at 9.30 pm.
Tickets will be available on Wednesday, April 5, at 12.
Radio Monte Carlo | Umbria Jazz Official Radio