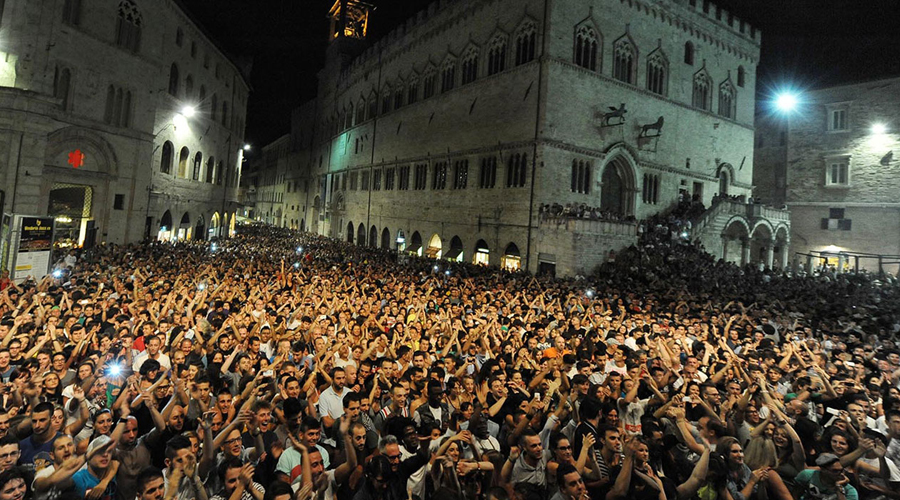 Umbria Jazz 16: Perugia great capital of jazz music
UMBRIA JAZZ 16
With a formula completely different from any other Italian or international festival, Umbria Jazz has made Perugia into a great capital of jazz music.
Back in 1973, the first year of Umbria Jazz, nobody could have imagined the importance it would acquire on the music scene in Italy and beyond. Today the name of Umbria Jazz is known and held in high regard all over the world; performing there is the ambition of many artists, and it has become a point of reference in the world of music and music festivals.
Since that first edition of the Festival a great deal has changed, but not its spirit and identity which, combined with the quality of its programmes, are behind the Festival's success.
This year's event follows the format first tried some years ago: there are many different kinds of music for everyone, but the Festival's soul is indissolubly tied to jazz and to the history of that incredible music.
Proof of this can be had by looking at the names on this year's edition of the programme, which takes place in Perugia from July 8 to 17: DIANA KRALL, BUDDY GUY, JOHN SCOFIELD, BRAD MEHLDAU, KAMASI WASHINGTON, PAT METHENY, RON CARTER, MIKA, GEORGE CLINTON, CHICK COREA, STEFANO BOLLANI, ENRICO RAVA , plus many, many more.
The main Festival venues continue to be the Santa Giuliana Arena, where the biggest names perform, and the Morlacchi Theatre, dedicated to more orthodox jazz.
Music and fine food come together at the Bottega del Vino and the Ristorante La Taverna, where there are musical aperitivi, lunches and dinners.
The free open-air concerts take place in Piazza IV Novembre and at the Giardini Carducci, and they are very much a part of the Festival's history, a reminder of its early years when it was as much social phenomenon as musical event. Plus each day there is also a traditional Street Parade.
The miracle of Umbria Jazz is the way in which it has become a major popular event that attracts large numbers of people and lots of attention while staying true to its unique setting and atmosphere.