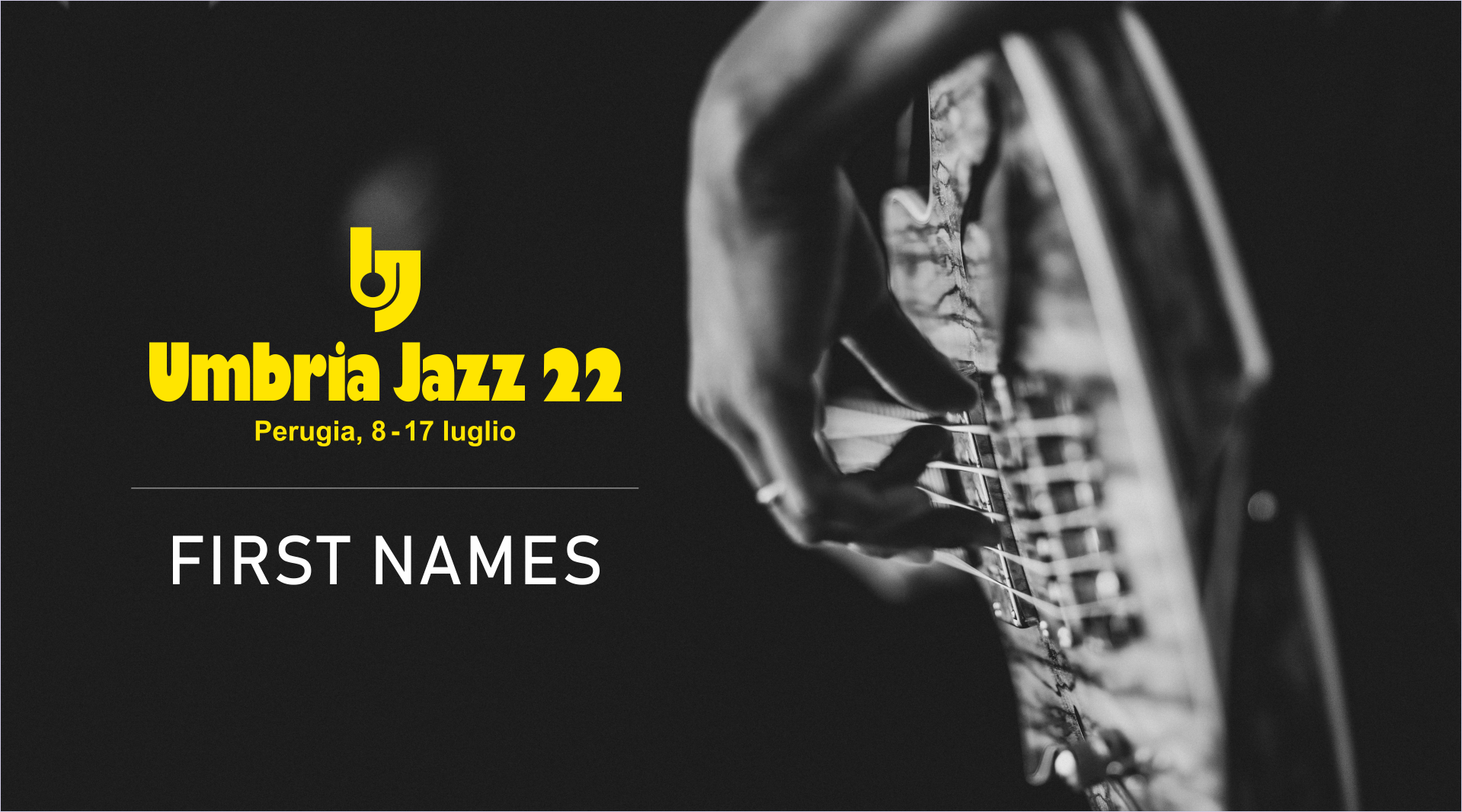 Umbria Jazz 22, first artists announced
Umbria Jazz 22 (Perugia, July 8 – 17): here are the first artists who will perform at the Arena Santa Giuliana!
Joss Stone and Funk Off with Mark Lettieri will open the main stage on July 8 for Umbria Jazz 22. Joss Stone debuted at 15. Since then, she has won Grammys and Brit Awards, with seven albums in sixteen years. Her latest album, "Never Forget My Love", came out last month and collaborated with her long-time great friend and artistic partner Dave Stewart (Eurythmics). Before her performance, Funk Off will be on stage with Mark Lettieri, one of Snarky Puppy's guitarists with six records under his belt. His latest album has been nominated for a Grammy.
On July 10, Richard Galliano and Egberto Gismonti's duo: an accordion virtuoso and a guitar and piano master. Their unprecedented encounter unites two giants of improvised music. The concert continues with Cimafunk's energy and rhythm: a Cuban rapper and soul man looking to the future but constantly connected to the musical traditions of his homeland.
July 10: an evening to celebrate Cuban music with Aymée Nuviola, Gonzalo Rubalcaba, and Cimafunk.
The first two artists with "Viento y tiempo": the project (re)unites Aymée Nuviola's vocal talent and Gonzalo Rubalcaba's piano one. It was presented last year at Umbria Jazz with a backup band. This is a more intimate version of the vocal-piano duo, which probably highlights its emotional essence more than the spectacular one.
The evening continues with Cimafunk's energy and rhythm: the Cuban rapper and soul man looks to the future but is constantly connected to the musical traditions of his homeland.
On July 11, an artist who has been defined as the future of blues will make his debut at Umbria Jazz: Kingfish is the stage name of Christone Ingram, a young boy from Mississippi who literally stole the scene of blues music with a debut people hadn't seen in years. Rolling Stone declared he is one of the most exciting young guitarists in years, with a sound that encompasses B.B. King, Jimi Hendrix, and Prince." He's a predestined artist. On the same night, Jamie Cullum: an artist who sings, plays piano, guitar, and drums, and writes songs in which he manages to mix the many influences that have marked his formation as an Essex boy in love with all good music. He is today a star whose transversal popularity goes beyond codified genres.
Two great names will perform on 15 and 16: Diana Krall and Tom Jones.
Diana Krall is the only jazz singer who can boast of having eight albums debut at the top of the Billboard Jazz Albums chart. So far, her records have won two Grammy Awards, ten Juno Awards, nine gold albums, three platinum albums, and seven multi-platinum albums. Numbers aside, the Canadian pianist and singer is probably the only one who can transcend the individual musical genres and be loved by a transversal audience.
Tom Jones is simply one of the most beautiful voices of popular music of the last half-century. A powerful, expressive, flexible voice, at ease in any musical genre, emotionally engaging. Thanks to this formidable "instrument" and an explosive stage presence, Sir Tom Jones has become, and still is, a legend after almost sixty years.
Jeff Beck, one of the greatest guitarists of all time will perform at Umbria Jazz (Arena Santa Giuliana) on July 17.Jeff Beck is joined by a very special guest who will be announced over the next few weeks.