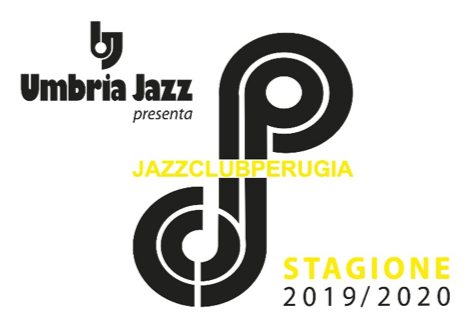 Umbria Jazz presents the new Jazz Club 2019/2020 season
An important edition of Jazz Club Perugia will be starting on November 8: the season gets off to a flying start among the events organised by the Fondazione Umbria Jazz, together with Umbria Jazz, Umbria Jazz Spring and Umbria Jazz Winter.
A long musical season begins which, from November to July, will present three festivals and a season with eight concerts, without interruption, offering fans a rich, heterogeneous programme.
The concert venue, this year as well, will be the Hotel Sina Brufani, with the exception of the December 23 event at the Teatro Morlacchi.
The season starts, as mentioned, on November 8 with a state-of-the-art duo: Enrico Rava and Danilo Rea, while December 9 will be the turn of Paolo Fresu and Daniele Di Bonaventura, a project certainly not less so.
These two "Made in Italy" projects will be interposed on November 22 by the trio of Charlie Hunter which the UJ public has had the opportunity to enjoy in past editions of the festival.
A special event on December 23 for both location and music: the occasion for wishing a Merry Christmas to the town with the gospel music of the Every Praise & Virginia Union Gospel Choir at the Teatro Morlacchi.
2020 will again see Italian jazz as protagonist: on January 7 with the Rosario Bonaccorso quartet, special guest Fabrizio Bosso, on February 14 the Nico Gori quartet for the occasion to celebrate an outside-the-box Valentine's Day.
Finally, on March 20, a super band composed of Vincent Herring, Piero Odorici, Dave Kikoski, Aldo Zunino and Hank Allen-Barfield, together to celebrate the centenary of the birth of Charlie Parker.
On April 30, the International Jazz Day celebrations will see the new quartet of saxophonist Melissa Aldana, also a guest of UJ in the past.
All concerts at the Sina Brufani will be preceded by a food and wine buffet.
Tickets and passes will be available the same evening of each concert starting at 7.30 pm.
Ticket (concert + buffet) € 20
December 23 concert tickets at the Teatro Morlacchi
Stalls and box seats I and II order € 20
Box seats III and IV order € 12
Subscription for all 8 concerts € 120, students and minors € 60.
The program
Friday, November 8th – 9:30 p.m.
Enrico Rava/Danilo Rea Duo
Friday, November 22nd – 9:30 p.m.
Charlie Hunter & Lucy Woodward
Lucy Woodward,Charlie Hunter, Derrek Phillips
Monday, December 9th – 9:30 p.m. 
Paolo Fresu/Daniele Di Bonaventura
Monday, December 23rd, – Teatro Morlacchi – 9:30 p.m.
Gospel Explosion
Every Praise & Virginia Union Gospel Choir feat. J. David Bratton
Tuesday, January 7th – 9:30 p.m.  
Rosario Bonaccorso Travel Notes Quartet
"In Cammino" 10 years after
featuring Fabrizio Bosso, Andrea Pozza e Nicola Angelucci
Friday, February 14th –  9:30 p.m.
Nico Gori "Sea Side" 4et
Nico Gori, Piero Frassi, Nino "Swing" Pellegrini, Vladimiro Carboni
Friday, March 20th –  9:30 p.m.
Tribute to  Charlie Parker on the centenary of his birth.
Bird Re:Birth
Vincent Herring, Piero Odorici, David Kikoski, Aldo Zunino,
Hank Allen-Barfield
Thursday, April 30th –  9:30 p.m.
International Jazz Day
Melissa Aldana Quartet
Melissa Aldana, Lage Lund, Pablo Menares, Kush Abadey