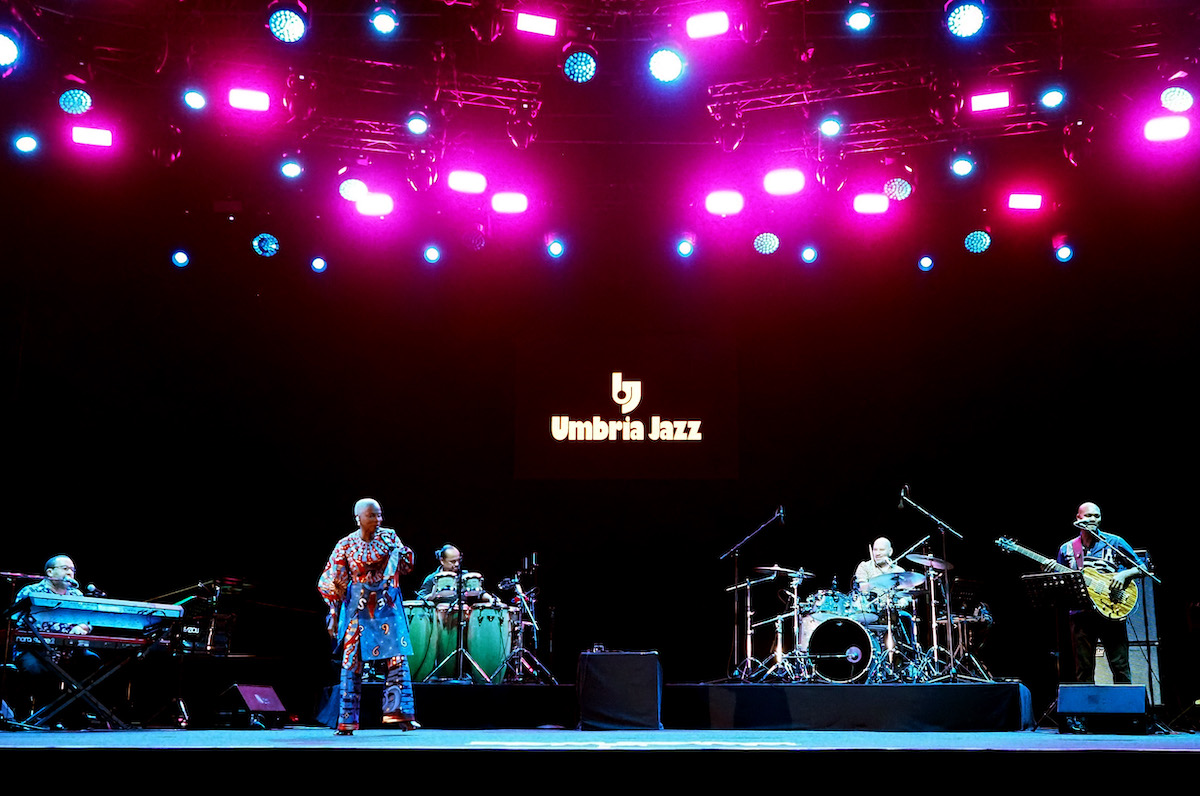 Umbria Jazz 21: a safe restart
Umbria Jazz 21 ends today: this edition marks the return of the festival with its standard ten days after last year's forced break.  It was not the standard edition with thousands of people flooding the city, but it was undoubtedly a sign of recovery we all needed, and it shows that we can, indeed we must, live with this situation.
The results were in line with expectations, with about 8,000 tickets and almost € 300,000.
We can state that this edition has achieved the goals of the festival: the resumption of the sociality, the cultural life and tourism, even though with inevitable restrictions, and the contribution for the entertainment world to restart, with more than 300 staff members and almost 350 musicians.
It is fundamental to emphasize how the festival has given many local companies the opportunity to resume their business: more than 55 companies and about 600 people have been involved in the organization of the event.
The figures of the online festival are relevant too: 1.806,520 impressions on Facebook in July, with a total of more than 42,000 interactions between July 8-17 from Italy, the USA and Spain, and 94,303 views of the 32 videos published, on a total of 50 on our channels. The video of Stefano Bollani concert reached more than 40,000 views in five days. Our Instagram page has grown by almost 1,000 followers during the festival, with a reach of 60,938, an increase in interactions of 10,376. There have been 216,678 impressions in July on our website.
It is important to emphasize that everything has been done in full compliance with the health and safety rules: more than 2,000 tests have been performed on all the staff and artists.
See you in Terni with Umbria Jazz Weekend from September 16 to 19 and in Orvieto with Umbria Jazz Winter#29 from December 29 to January 2.